Changes, fundamentally, the game for posts worldwide, by enabling streamlining of operations and meeting the needs of today's digitally aware customers.
HypaShip - Our Technology, Your Way
HypaShip Postal is a modular, end-to-end solution for postal operators around the world. Specialising in the modernisation of digital postal services, this module supports postal operators to effectively manage business operations, products, transactions, people and data.
Available as independent modules or as part of a powerful end-to-end solution, HypaShip Postal is designed to improve business processes and deliver real-time coordination and control of the entire postal operation.
Delivering all of the key requirements of a postal operator, HypaShip Postal combines functionality that covers consumer and business booking tools, apps and portals, operations, mobilisation solutions, cross border management, retail counter and PUDO solutions, tracking, analytics and finances and billing tools.
45%
Cost savings by implementing a single end-to-end platform
35%
Improvement in operational efficiencies
35%
Reduction in distances travelled
Find out how HypaShip can help you today:
Find out how HypaShip can help you today:
Plan, manage and react dynamically to market changes, with HypaShip's network management suite. Control the network and services at the touch of a button, no coding is needed.
Manage claims hassle free. An automated online claims service allows customers to share the information needed and see the progress of any claim.
PUDO / Returns Management
React to inflight changes and make returns customer-friendly by working with any number of alternative delivery/returns providers through one easy-to-use interface.
Set up new customers and rates in minutes. Manage customers' services and expectations proactively.
Manage every aspect of collection and delivery operations with the powerful and extensive depot operations capability.
Offer consumers an impressive range of transactions, all from a single, intuitive user interface, by using the counter solution.
Customer Engagement Tools
Enable customers to book and manage their deliveries worldwide, whatever their location, size or business by using all of the tools and automation. These include booking portals, web booking and mobile apps.
Create rate charts and dynamic surcharging, easily, to bill and invoice customers. Validate supplier invoices for true control of costs.
Postie - On-road Technology
Manage all of the aspects of collection and delivery processes with Postie. The Android app is easy to deploy, offers built-in route optimisation and turn-by-turn navigation. It supports a variety of hardware, including rugged devices and mobile phones.
Giving Businesses The Competitive Edge
Flexibility and agility are the cornerstones of HypaShip's solution. Customer loyalty is vital and the power is put back into the hands of businesses to ensure they can quickly and easily react to market changes to always have the right shipping solution for their worldwide customers - at the right time and at the right price.
Digital transformation is the answer to becoming integrated, sustainable and disruptive. HypaShip enables postal organisations to: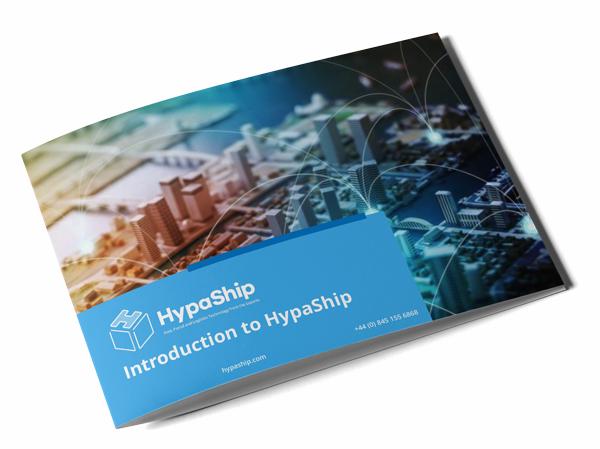 To find out how HypaShip speeds the process of digitalisation for Posts around the world: